After the 1870 Los Angeles Annual Conference of the Methodist Episcopal Church South, a lone circuit rider headed east across the hot and barren Mohave Desert, then into the Sonoran Desert … his destination, the few isolated settlements that dotted the vast Arizona Territory.
One hundred and fifty years later we look back with gratitude for the courage, vision, and faith of that lonely rider, Alexander Groves, and the small but hardy group of men and women who welcomed him to their humble community on the banks of the Salt River in the middle of the desert. That fledgling group began gathering regularly for worship under the spiritual leadership of Rev. Groves, and was the inception of what we now know as Central United Methodist Church.
The purpose of the Methodists was to methodically practice spiritual disciplines through acts of piety and acts of mercy, while agreeing to be held accountable to a small group of peers called a "class." The Methodists cared tremendously about each others' spiritual growth and walk with God through Jesus Christ… and this newly formed group in the Arizona Territory was no different.

In the beginning they gathered for worship on the banks of the Salt River under a grove of Mesquite trees, and "classes" were formed. This small congregation then moved to the County Courtroom in the Hancock Monihon Building where the first public school classes were also being held. When an adobe schoolhouse was built, the congregation met there. In 1874, the congregation bought some land on which they built a frame arbor. Deaconess Hospital, the institution that would become Good Samaritan Hospital, was built on that property. On August 14, 1875, a deed for land at Central and Monroe was transferred to the Central congregation, a donation by the Irvine family. Construction on Central United Methodist Church's first permanent home, a 28×32 foot adobe structure, began the next year and was completed in 1872.
By the turn of the century, Central had become a major religious force in the growing community of Phoenix, and in 1904 it moved into its second permanent structure, a brick building. In 1909, Phoenix's first pipe organ was installed in that building.
As Central's membership continued to expand, the congregation erected a much more spacious, white columned building at the corner of Pierce and Central in 1926. And in 1946 the congregation purchased 4 1/2 acres on the outskirts of Phoenix at Central and Palm Lanes for $44,900. The present mission style structure was dedicated in 1950. Although church buildings are important to any historical record, the most important history of our church is written in the lives of its people. Over 75 members of Central Church have gone into full time Christian service, with three more ministerial candidates currently in preparation.
Because of their continued commitment to ministry, the people of Central Church have made their marks by being instrumental in originating many mission projects and services to the community. Deaconess hospital, which has since become Good Samaritan Hospital, was a cooperative project strongly supported by Central and several other Methodist churches at the time. Goodwill Industries in Phoenix was established by Central members. Central was also vitally involved in the founding of, and continues to support the Wesley Community Center and United Methodist Outreach Ministries.
Not only was Central the first Protestant Church in Phoenix, but it was one of the first two Methodist Churches in Arizona. Central Church has often been called the Mother of Arizona Methodism. The ministries of Central Church have been greatly multiplied by its assistance in starting many other Methodist Congregations throughout the Valley, Arizona, and around the world:
Bethel United Methodist Church
Youngtown United Methodist Church
Crossroads United Methodist Church
Paradise Valley United Methodist Church
Epworth United Methodist Church
Calvary United Methodist Church
Payson United Methodist Church
Mission church in Isinya, Kenya
The host of laity and ministers who have provided the energy for ministry at Central is so numerous that a listing would not even begin to give them just recognition, pastors, class leaders, Sunday school teachers, music directors and musicians, United Methodist Women's and Methodist Men's leaders, ushers, liturgists, office volunteers, Wednesday Wonders, staff, and faithful members, each in his or her own way has contributed to the nearly 150 years of ministry.
We now go forward! What the needs of the 21st Century will be, we can only guess, but we do know that God calls us to address those needs with compassion and courage! May God's grace continue to provide us with faithful servants of God, so Central Church will remain an effective force for spiritual vitalization and renewal.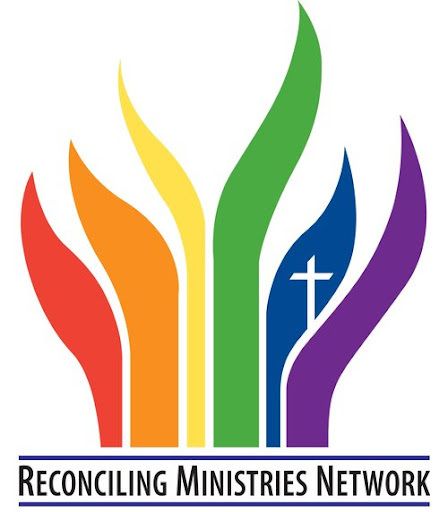 Central Church, A United Methodist Community, is a community of faith that has, and will always, welcome into membership, participation and leadership all persons regardless of age, race, ethnicity, gender, family structure, marital status, sexual orientation, gender-identity, economic background, political affiliation, physical or mental ability, faith history or life experience. Come join us in this journey.